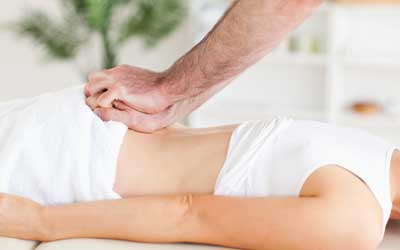 Call us now for free and impartial advice on:
How are tissue massages can help you:
Yulia is our Jing Advanced Clinical Tissue Massage therapist. She is fully qualified and very experienced in soft tissue, sports and antenatal (pregnancy) massage. Soft tissue massage is a form of massage therapy, where the joints and soft tissues are exercised to lessen muscle tension and pain because over time this can become an issue for people.
Improved Flexibility
The majority of us have experienced muscle tension because of stress, work, exercise or after injury. Soft tissue massage helps to improve overall flexibility and reduce the chances of having muscle injury because of fatigue and other issues. This type of massage involves stretching the muscle fibres, promoting flexibility and maintaining it.
Pain Reduction
Soft tissue massage is known to be an effective way to alleviate muscular pain from injury or tension build up. Pain can make us very miserable and effect our daily activities which our services can help with.
Better Circulation Tissue Massage
In daily life intense training or prolonged physical work can cause muscular strain and tendon damage as well as build up tightness in fascia. Soft tissue massage can help increase blood flow to the damaged area to aid its repair. Soft tissue massage therapy helps improve blood circulation and oxygen supply and lymphatic circulation to help with better removal of toxins which build up over time.
Decreased Tension
In daily life muscle relaxation is important for one's well-being. Stress can become a big factor in our lives making it difficult for our muscles to function as they should. With regular soft tissue massage, you can easily learn to relax your mind and body and improve your overall performance.
Sleep Improvement
A Soft tissue massage can also help improve your sleep patterns which happen to be a big part of our recovery process. When you go to bed in a state of high tension due to vigorous activity the chances are that you will not get a good night's sleep. You might keep on waking up during the night or possibly too early in the morning. This form of massage helps reduce that tension, promoting deeper, longer sleep.
Sports Massage
A regular sports massage can help you improve your performance while you are training. A good sports massage therapist will use different modalities to help you boost your performance and prevent you from getting injuries which can slow your training down. You do not need to be a professional, amateurs in every sports discipline can feel the benefits from sports massages.
Antenatal massage
In every stage of someone's pregnancy constant changes in hormones will have an effect on posture and alignment of the pelvis and your hips. This commonly can give raise to aches and tension whilst also sometimes trigger more pain in ribs, lower back, hips or legs.
Therapeutic antenatal massage during your pregnancy are designed to significantly ease painful joints, relaxing tight muscles, relieving soreness and can help to reduce swelling to make you more comfortable during pregnancy.
Send us a message for more information using the form below: