Meet The Team
We are a dedicated team offering a friendly, caring and personalised service in a comfortable ground floor consulting room, conveniently located in Bishop's Stortford town centre with easy access and parking facilities.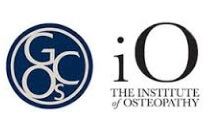 I recently had terrible pain in my lower back and a friend recommended Kamila. I was a bit nervous at first as I had never been to an osteopath before and wasn't sure what to expect. Kamila was so kind and caring and talked me through every stage of my treatment. I'm delighted to say my back is so much better and the exercises and posture advice Kamila gave me has been so helpful. Thanks Kamila!
I've just taken my 10 year old son to see Kamila. He had a fall in football training a few weeks ago and pulled a muscle which has become quite sore. Kamila was so kind and reassuring, she gave Seb a thorough examination and assured us both that no treatment was necessary, just rest. She gave him some simple stretching exercises to help keep his muscles supple. I would thoroughly recommend Kamila. Thank you!
I have seen Kamila on at least two important occasions; the first one after falling flat on my bump after slipping off a manhole cover in the centre of Bishop's Stortford, smashing all four joints of my pelvis and being rushed to A&E with a suspected pelvis fracture. The Orthopaedic Consultant's prognosis was that it would take me at least 6 months to recover fully. With Kamila's help I was up and running within 2 months!

The second time I had to call upon her was following a rear ending car crash which gave me a serious whiplash. The pain was excruciating for a while and once again, Kamila's treatment and subsequent exercises at home, under her guidance, helped me recover in record time.
I've been seeing Kamila for back pain and sciatica, she's always so understanding and caring and her treatment has got me back on the golf course again. Kamila's treatment offers great value too.
I'm a fitness trainer and suffer from occasional lower back and hip pain. Kamila keeps my pain at bay with maintenance treatments and always assesses my pain every time I see her. I would thoroughly recommend osteopathy treatment and Kamila, thank you.