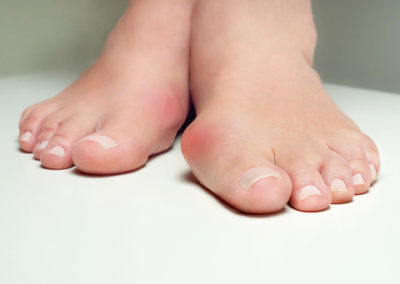 Call us now for free and impartial advice on Foot and Ankle Treatments:
Conditions our treatments can help with:
Podiatric Surgery is a specialist field in the podiatry profession, it relates to the surgical treatment of many conditions which can affect the foot and ankle.
Whilst Podiatric Surgeons are expertly trained specifically in the surgical management of foot problems, they are also able to advise you on non-surgical treatments for your foot issues. Providing expert care for conditions such as bunions, toe deformities, arthritis, ingrowing toenails and many other causes of foot and ankle pain.
Whilst Podiatric Surgeons are not medical doctors, they have trained extensively for many years in the specialist treatment of the foot, making them experts when it comes to solving your foot pain.
All Podiatric Surgeons are required to register with the Health Care Professions Council and Mr. Ewan Kannegieter is a member.
Treatments available at KB Stortford Health Clinic:
Consultations for all foot and ankle problems, second opinions
Bespoke Orthotics
Ultrasound Guided Injections (steroid/cortisone or hyaluronic acid injections eg Durolane)
Nail Surgery,
Needling of Verrucae
For more information please visit his website www.kannfootsurgery.com
New Patients till September 2019
£150.00 (Special Offer)
Follow Up Appointment till September 2019
£100.00
New Patients from September 2019
£185.00
Follow Up Appointments from September 2019
£100.00
Orthotics – Custom Made Insoles
From £150.00
Send us a message for more information using the form below: